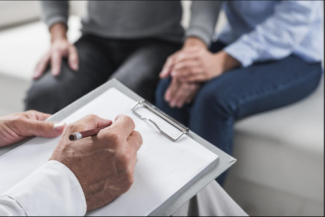 Warning:   Below is meant to be satire and should not construed as actual quotes from these people.  I am not a professional comic so some may not find this funny or even satire. 
"Ok, you got me.  So we have a plant in China that makes subcomponents for our diesel engines, and about 9 other entities operating over there.  I know – "What his more red, white and blue than a Cummins Diesel and an Allison Trannie?"   But you know, we have been very successful with our joint venture in China which has led to more manufacturing jobs in the U.S.  Yes, it is true.  We make things in the U.S. and export it to China for ships, trains and generators that make electricity.  This whole trade spat with China could upset our whole deal, uh, you know…. I am not sure what is being negotiated, and.. I can't be sure it is gonna be good for us…."
-- Tom Linebarger, Chairman & CEO Cummins
"You said you liked that 787…  Man, if you tick these guys off, they could switch to that junky Airbus.  The market doesn't really like how this thing is going.  My RSU's are already underwater.  These guys are going to be our biggest customer for the next 30, 50 years.  Come on Don, can you go a little softer for us … please… pretty please ??? "     
-- Dennis Mulenburg, President, CEO, Chairman Boeing   
"I like Trump.  I never called him a moron.  That is fake news.  And shameful.  Shame on you.  That is on the record.  Now look.  Europeans like Harleys.  Asians like Harleys.  Heck, even Africans like Harleys.  Who doesn't like a Hog?  People should not be punished if they want to buy a Harley.  If you were gonna buy a Harley, would you want to pay an extra 25% just because it was made in America?.  Hell no.  That is un-American.  That is why we will move manufacturing overseas to do what is American for our customers, all over the world, that just want a little taste of Americana.  God bless America, Harley Davidson, and all the men and women, on every continent, that ride a Harley, and wear a black leather jacket and chaps."  
-- Matt Levatich, CEO, Harley-Davidson
"What really irritates me is that I am gonna pay an extra $15 for those crappy Vans my kids wants.  And that $40 million at Molson Coors for aluminum?  What is a 12-pack of Keystone gonna cost me now?"    
-- Scott Lincicome, Cato Institute, Republicans Fighting Tariffs, Professor Duke University
"I did say that it would be about a billion in profits, and well, we are barely profitable anyway.  Maybe that is why we are only a single digit stock despite having the most successful motor vehicle in the U.S.  I love that F-150.  Like I said, these trade disputes are paralyzing us and many others.   If things do not go well, we are probably gonna be bankrupt…."          
-- Jim Hackett, CEO, Ford Motor Company
"Now that Moog is leaving the U.S., you cannot even get a decent U.S. made synthesizer.  I felt that I really connected with my American audience through that Moog.  Now I am just gonna have to settle for a Roland or a Korg.  Maybe my Japanese fans will feel that connection?"     
--  Deadmua5, DJ